Result-Driven
Fitness & Fun
Result-Driven
Fitness & Fun
Your ultimate health journey begins at The Seagate Country Club with their state-of-the-art fitness center in Delray Beach. Strengthen your mind and body with Technogym equipment, cardio machines, and Kinesis stations in a 1,800 sq. ft welcoming space that boasts high energy while focusing on total mind/body wellness. Click here to see our monthly schedule of fitness classes and activities.
Hours
Monday – Sunday | 5:00 am – 11:00 pm
Wellness Amenities
Technogym Equipment
Pure Strength Stations
Personal Training
Cardio Machines
Kinesis Stations
Free Weights
Stretch Mats
Elliptical Machines
Pricing
One on One Personal Training Session
Finn Yuiska, Katie Monroe, Andrea Rapkin, Natalie Sweitzer, Isaac Miranda
30 Minutes $55
45 Minutes $70
60 Minutes $80


One on One Personal Training Session
Madeline Sperber
30 Minutes $60
45 Minutes $80
60 Minutes $100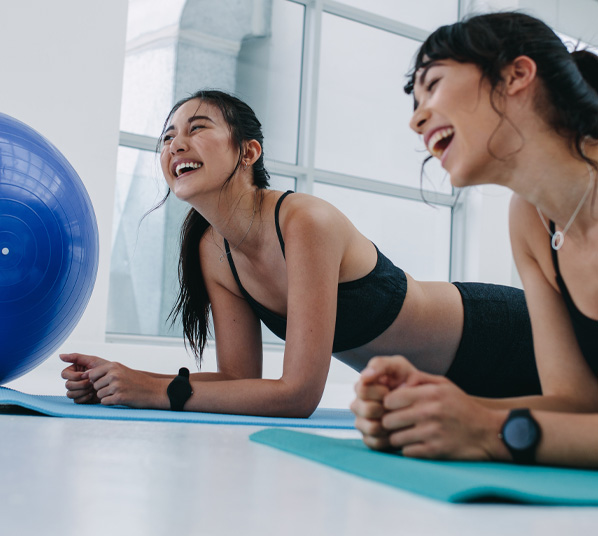 Madeline Sperber
Wellness Director
With a background in physical therapy, nutrition, and wellness, Madeline's approach to fitness focuses on lifelong learning. Madeline believes in empowering her clients with the knowledge, resources, skills, and support to inspire them both on and off the course. Using fitness, stretching, and mobility exercises, Madeline transforms her clients' health in a fun and dynamic environment.
Credentials: PTA, 200RYT, NCCPT Personal Trainer, PGA Golf Specific, Pilates Mat Cert., Precision Nutrition Certified, Health Coach, CPR Level C/AED First Aid
Finn Yuiska
Wellness Personal Trainer
Finn Yuiska is a movement specialist that takes a holistic view of movement to strengthen and mobilize every inch of the human body which will help maximize performance in whatever field you are called to explore. This general movement development can help you transmit and generate force more effectively, which is a huge factor in all disciplines specifically golf and tennis!
Katie Monroe
Wellness Personal Trainer
Katie is a South Florida native with a passion for fitness, nutrition, and wellness. She is National Academy of Sports Medicine (NASM) certified and has been training individual and group clients in the area for the past 4 years. She enjoys helping clients achieve their fitness goals while making them sweat and smile along the way. Katie is also a USASF certified competitive cheerleading coach at Palm Beach Lightning Allstars for the past 7 years. With her experience in all levels of training, she also brings high energy and a positive attitude that will motivate you to want to perform at your best.
Andrea Rapkin
Wellness Personal Trainer
Andrea Rapkin is a Certified Personal Trainer through National Academy of Sports Medicine as well as a Technogym Master Trainer. She has been in the fitness industry for over 20 years and comes to us with an extensive country club background. Andrea has been training all ages with all types of athletic abilities and goals up and down the east coast. Andrea's passion is to create a mind/body connection and have you fall in love with fitness all over again. With Andrea's high energy and happy spirit, she will take you through a workout while having fun and creating that healthy balance in your life.
Issac Miranda
Wellness Personal Trainer
Isaac Miranda is a certified personal trainer and kettlebell instructor. His goal is to help members reach their fitness goals in and out of the gym by creating personalized workout plans. He has over 10 years of personal training experience working with all types of clients, including individuals with pervious injuries, chronic injuries, all the way to training individuals for their first fitness competition. Some skills that he brings to the Seagate team are high energy, interpersonal, kettlebell training, and an abundance of knowledge in body sculpting training. He will leave you wanting to come in more often and will surely leave a positive impact on your life!